If community-based monitoring is to play a bigger role in informing decision-making in the Arctic, there are challenges at the social, technological and resourcing level that need to be addressed.
Planning community-based monitoring? Learn from others' experiences now! Click here!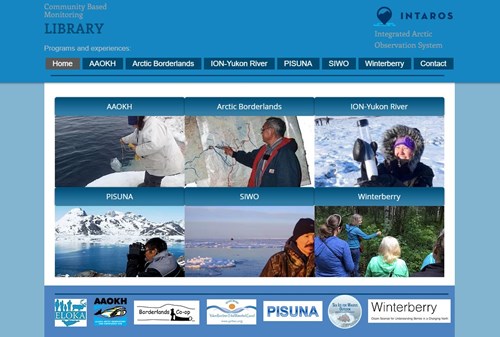 There are over one million indigenous and local residents in the Arctic. Community-based monitoring is an approach whereby indigenous and local communities are directly involved in data collection and sometimes data interpretation. In community-based approaches, monitoring is often linked to the decisions of local stakeholders, using methods that are simple, cheap and require few resources. Community-based monitoring can build relations between local stakeholders and the authorities, thereby stimulating local action and resulting in dynamic and adaptive resource management.
Some of the challenges to be overcome include:
1) skepticism about whether indigenous and local people can produce high quality data;
2) limited ability or political will, to listen to the 'voice' of indigenous and local communities by some decision-makers and government staff;
3) there is minimal knowledge of which of the community-based observing programs can potentially plug gaps and improve available databases for global and regional assessments;
4) few mobile devices and digital technologies that enable access to web-based solutions have been tested in the harsh Arctic environment;
5) expanding the number of sites with observing programs while ensuring a high standard of sampling protocols without precluding programs from being responsive to local circumstances and needs; 
6) sustaining the programs, both financially and institutionally, and to maintain participation of residents. INTAROS is working closely with a number of local communities in order to address these various challenges.
INTAROS has organised several Community-based workshops to date. You can find out more about them via the links below:
Community-based workshop, Fairbanks, Alaska - May 2017 
Community-based workshop, Quebec, Canada - December 2017 
Stakeholder dialogue, Longyearbyen - December 2018  
Cruise expedition monitoring workshop Svalbard and Greenland - March 2019 
Collaborative resource management and monitoring workshop, Hokkaido, Japan - June 2019  
Community-based monitoring capacity development workshops, Yakutia and Komi Republic, Arctic Russia – 2017-2019
Interested in community-based monitoring for policy-making? Want to learn more? Click here.