Cross-fertilizing local and scientific observing approaches to improve decision-making in the Arctic
Planning community-based monitoring? Learn from others' experiences now! Click here!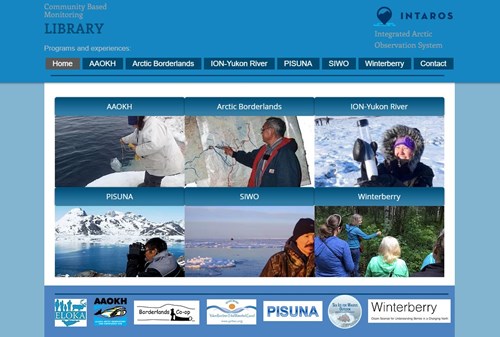 Arctic residents are priority stakeholders in terms of the outputs from INTAROS, but also key contributors of local knowledge and observations to complement the scientific ones. The project works closely with two communities, one based in Longyearbyen, Svalbard and the other in Disko Bay in Greenland so as to pilot community- and citizen-based observing approaches to address issues of primary interest to these communities. Topics of potential interest include climate change, natural hazards (e.g. avalanches, landslides, seismic events, extreme weather) and economic development (e.g. changes in ecosystems, new transportation routes and associated risks).
Through the initiative PISUNA, INTAROS is facilitating interaction between community members and science. The PISUNA documentation and management system brings together fishermen, hunters and other members of the community who are interested in environmental issues, and provides them with a 'voice' in natural resource management. This, and similar initiatives, help to make research more relevant to the local community and also inform decision-makers with knowledge only available from those with an intimate knowledge about the environment in the Arctic.
INTAROS will develop policy briefs containing information and guidance to aid decision-making. These are envisaged to showcase 'real-world' examples of the benefits of cross-fertilizing indigenous and local observing approaches with scientific observing systems. The policy briefs with proposed recommendations will be presented and discussed at workshops with representatives of local communities, civil society organizations and government and academic researchers in each community. Moreover, the policy briefs will be presented to senior Arctic officials of the Arctic Council to promote approaches that connect bottom-up and top-down observing systems for improved decision-making.