China's icebreaker Xuelong recently returned home after spending 69 days at sea during China's 9th Chinese National Arctic Research Expedition (CHINAIRE2018). The expedition traveled north through the Chukchi Sea and into the Arctic Ocean during its extended mission.
Various unmanned instruments were deployed during the trip to study sea ice and Arctic climate, ecology, and more.  Two novel Atmosphere-Sea-ice-Ocean (ASO) unmanned stations developed by Polar Research Institute of China (PRIC) were, for the first time, deployed on the Arctic drift ice floes. The ASO platform is designed to monitor air-sea-ice-ocean coupled system and their mass and energy balance. These platforms provide insight into climatic changes in the Arctic by measuring heat exchange, ice thickness, etc. in the polar regions.
Additionally, a number of sea ice mass balance buoys, weather stations, sea ice drifters have been deployed to over large area of the Arctic in the Canadian Basin and Alpha Ridge. This equipment will monitor sea and atmospheric conditions around the region and track the drift of sea ice in real time.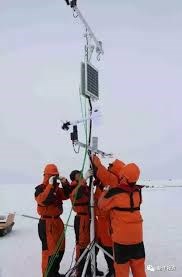 CHINARE2018 is fully funded by the Chinese Ministry of Natural Resources. The sea ice field observations were led by the Polar Research Institute of China (PRIC) and National Marine Environmental Forecasting Centre (NMEFC).
PRIC and NMEFC are official non-EC partners of INTAROS project. Finnish Meteorological Institute (FMI) has been collaborate closely with PRIC and NMEFC on monitoring of sea ice mass balance. A few INTAROS sea ice mass balance buoys have been deployed during CHINARE2018 expedition.
More information:
leiuibo@pric.org.cn
bin.cheng@fmi.fi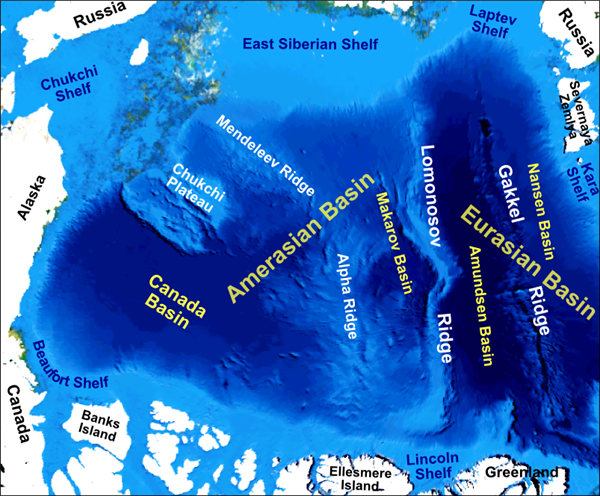 By Mikenorton [CC BY-SA 3.0 ], from Wikimedia Commons